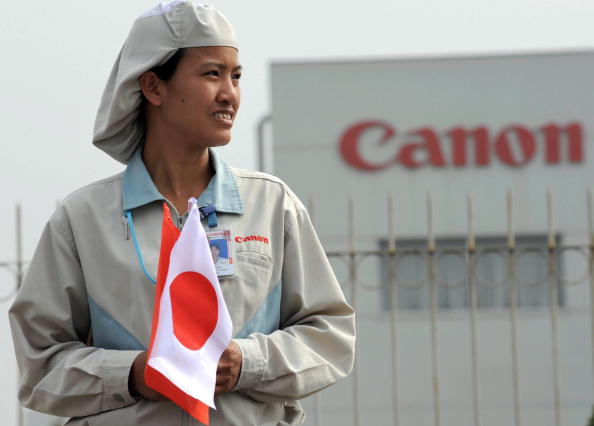 September 22, 2014 10:44 am
More Japanese companies are choosing the Asean region over China as an investment destination as rising costs and concerns about the environment make Asia's biggest economy less attractive, according to the Japan External Trade Organization (JETRO).
Seventy five percent of the 3,471 Japanese companies surveyed said they're considering an expansion in the Asean nations of Singapore, Thailand, Malaysia, Indonesia, the Philippines and Vietnam, the organization known as Jetro said yesterday in a report. That's up from 56 percent in 2011. The number of firms looking at China dropped to 57 percent last year from 68 percent two years ago, according to Jetro.
"We've seen a shift in the last two years and it looks to continue with more investments turning to Asean and also moving from China to Asean," Akira Kajita, a director at Jetro's overseas research department, said at a briefing in Tokyo yesterday.
The shift coincides with the push by Japanese Prime Minister Shinzo Abe to build stronger ties with Southeast Asian nations as a buffer against China's growing military and economic reach. Tensions between China and Japan have peaked since 2012 as both nations assert claims to an island chain in the East China Sea.
While Japanese auto and chemical manufacturers still plan business expansions into China, firms with Chinese trading, textile and metal processing assets look to transfer these to Vietnam and other Southeast Asian nations, Jetro said.
Half of the respondents to the December survey said rising costs in China were the main reason for shrinking capacity there, with currency risks and environmental pollution among the other key factors, Jetro said.
By Bloomberg. March 1, 2014
A worker from a factory run by the Japanese firm Canon holds Vietnamese and Japanese flags as she prepares to welcome visiting Japanese Crown Prince Naruhito to Thang Long Industrial Park in Hanoi.    AFP PHOTO/HOANG DINH Nam (Photo credit should read HOANG DINH NAM/AFP/Getty Images)